02/18/2019
Today Anna Lehmann joined the lab to start her Bachelor Thesis work on the synthesis of novel fluorescent siderophores! Welcome and much success!
01/18/2019
Today two brand new rotary evaporaters arrived in the lab! Let's do Science with them!
01/07/2019
Happy New Year to all members and friends of the KlahnLab!
12/09/2018
We are searching for new co-workers (PhD) in  in the design of antimicrobial drug conjugates. Please find the job offer here.
12/05/2018
Today we had our early Christmas-Party at Philipps home. Pumpkin soup, German "Schweine-Krusten-Braten" with red cabbage and potatoes, nice dessert, all prepared by the PI. Afterwards pool billiard and lots of fun! 
12/03/2018
Today Sir Martyn Poliakoff, Professor at the University of Nottingham, pioneer and expert in the application of supercritical solvents for organic synthesis and Youtube star gave a lecture at our institute. The show was amazing and the lecture hall was supercritically crowded! (See http://www.periodicvideos.com/ and Twitter-Link)
11/29/2018
Philipp Klahn has been awarded the Thieme Journal Award 2019.
11/22/2018
We are searching for new co-workers (PostDoc) in natural product-based drug-design. Please find the job offer here.
11/20/2018
Philipp Klahn is now a member of the scientific advisory board of Freunde des Instituts für Organische Chemie der TU Braunschweig e.V. (FIOC).
11/08/2018 
Philipp Klahn got appointed as member of the "Junge BWG" (Braunschweigsche Wissenschaftliche Gesellschaft).
11/06/2018
Today Lorenz Wiese joined the Klahnlab for an intership. Welcome Lorenz and lets do some sience together!
10/29/2018
Today Prof. Dr. Roderich Süßmuth visited our Institute to give an exciting lecture on antimicrobial ribosomal and non-ribosomal peptide natural products from bacteria and fungi. We had a nice dinner afterwards.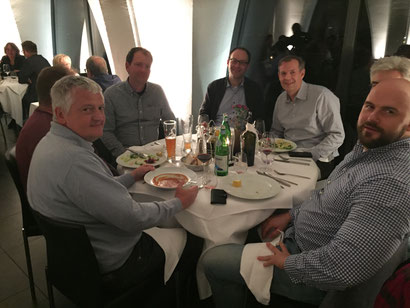 10/08/2018
Watch the movie "Ohne Skript" starring Philipp Klahn and Tobias Rahm. An introduction of two young researchers from Braunschweig (2016). 
10/03/2018
Today the future star researcher Paul Benjamin Klahn was born. Dear Paul, welcome to this world!
09/28/2018
Congratulation, Carina Glindemann successfully fineshed her Master Thesis entitled: "Synthesis of GSL-based Fluorophore-Conjugates as chemical tool for biological questions" ! A publication is under preparation.
09/01/2018
Today Carina started to continue her work in our labs as a HiWi.
08/03/2018
Today Rachel fineshed her internship in our labs and will return to Utah. Thanks for your work and all the best for your further studies!
07/06/2018
Today a local group "Mitte-Nord" of the Deutsche Gesellschaft der Humboldtianer (DGH) e.V. was founded in Braunschweig. Philipp Klahn got elected as chairman of the regional group Mitte-Nord. Please find a link to a press report on the event here.
06/11/2018
Today Prof. Dr. Nuno Maulide from the University of Vienna gave an amazing talk at the Institute of Organic Chemistry in Braunschweig, we had a nice dinner and a private concert by Nuno afterwards!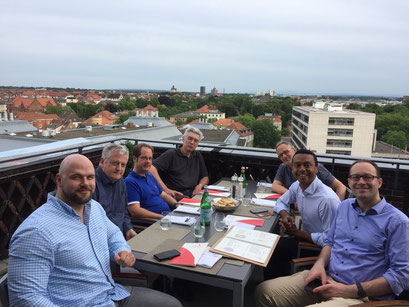 05/16/2018
Today Rachel Payne, a student from the University of Utah, joined our team for a three month internship. She will work together with Dr. Okoh Adeyi Okoh on stimuli-responsive NIR-fluorescence dyes. Welcome Rachel, enjoy science with us!
04/16/2018
Today nobel price laureate Prof. Ben Feringa gave an amazing talk at the Institut of Organic Chemistry in Braunschweig and we had a nice Dinner afterwards!
03/01/2018
Today Robert Zscherp joined the lab to start his PhD studies on the synthesis of novel siderophors and siderophore-drug conjugates. Welcome and lots of success!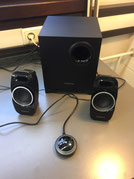 12/20/2017
 For the Sound of Science - My X-Mas gift for the Team!
The KlahnLab wishes evryone a Merry Christmas and a Happy New Year!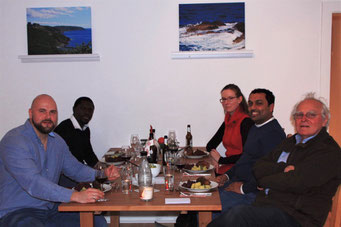 11/26/2017
Today we had our early Chrismas/Jubi-Goodbye-Party at Philipps home. Good food, good wine, pool billiard and lots of fun! Prof. Hopf joined us for this Evening!
Cu soon Jubi!
09/13/2017
Today Okoh Adeyi Okoh joined the team as a Senior PostDoc and DAAD fellow. He will work on novel conjugate linkers and NIR dyes for biological applications.
10/01/2017
Today Prof. Dr. Jubi John from India joined our lab for a Research stay funded by the Alexander-von-Humboldt foundation. Welcome!
09/30/2017
Today Daniele had to leave our lab back to Italy due to personal reasons. We all hope you will be back soon and wish you all the best for the future.
07/10/2017
Today Carina Glindemann joined the team to start the work on her Master Thesis. She will work on novel petide-drug conjugates against Gram-negative pathogens.
07/08/2017
We gratefully acknowledge that PKs former mentor Mark Brönstrup commited us an Syro II Multisynthech Peptisynthesizer as a loan. The robot is already installed and first peptides are produced.
05/22/2017
PK's new NPR review on: Bifunctional antimicrobial conjugates and hybrid antimicrobials is published and our new prepHPLC is installed today.
05/02/2017
Today Daniele Rapisarda joined the lab to start his PhD studies on the synthesis of novel antmicrobial drug-conjugates. 
04/03/2017
The lab is ready to work and the first projects have been started.
03/16/2017
Lots of little old treasures were found during the cleaning and set up of the lab.... still ongoing!
03/02/2017
The Klahn Lab's Homepage is online!
03/01/2017
Today the independent Klahn Lab started. Lets get the Lab and Office ready to work!